Putting new power into public works
The electrification of automobiles is one of the most critical sustainability trends unfolding across the world today – but the clean energy revolution is also reaching into other areas, including the carbon-intensive business of public works projects. For Olivier Brault (Global EMBA 2019), this represents a sustainable growth market not to be missed. With graduation only a few months away, we spoke to the Canadian national about how it feels to be winding down his studies as his business venture – Gamotech – is ramping up.
From engineer to entrepreneur and environmentalist
Although he is now an entrepreneur and a business founder, Olivier's background is a technical one. As a computer engineer, he understands the value of design in systems and products, but his career has invariably pointed towards the more practical end of business.
Prior to founding Gamotech in late 2021, Olivier spent more than nine years with SOPREMA Canada (a world leader in the sale and manufacturing of waterproofing materials used in the construction of buildings and civil works) as its China and (later) Asia Pacific GM. With a lot of knowledge about the size, scale, complexity and sustainability needs of the maintenance and construction industries (and specifically that of public works projects), Olivier was ready for something radically different when inspiration and opportunity collided.
The idea for Gamotech came to Olivier while he was pursuing his GEMBA studies at CEIBS. While pondering his future career path, he was also thinking more broadly about the future.
"Sustainability in business is at the heart of the GEMBA programme, and the topic featured heavily in our debates both inside and outside of the classroom. We think and talk a lot about how climate change can be addressed via innovative new business models. So, I was looking around and seeing governments from all over the world committing to cutting carbon emissions. But at the same time, they're all relying on infrastructure development to a certain extent to help their economies grow and recover from the pandemic. My feeling was that if this kind of growth is essential, but needs to be done at a lower carbon cost, then it's an area ripe for change," Olivier says.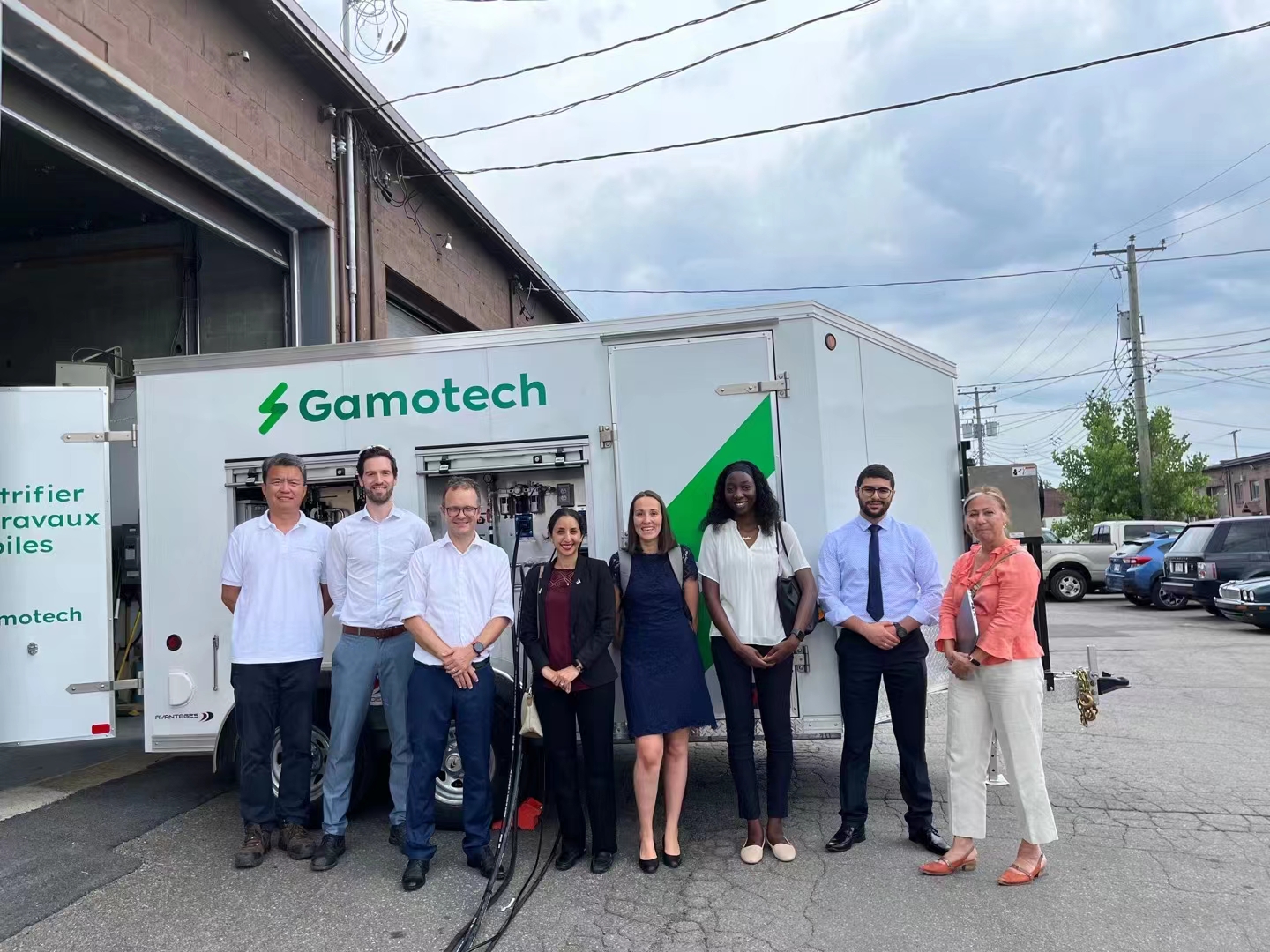 Positioning new power units for public works
Having witnessed the growth of electrification in North America, Olivier was keen to capitalise on this rapidly accelerating trend. The decarbonisation of major industries is not only an imperative for global survival, but also a business model set to unlock hundreds of billions of dollars in economic benefits in the coming years.
"Like everyone else, I saw the money flowing towards Tesla and other vehicle electrification companies. But I didn't want to compete directly in that space, nor in a low-tech sector with a low entry threshold. So, I decided to look at my previous experience in the construction industry with my technical goggles to see what could really deliver value to customers," he explains.
A chance encounter with a highly skilled inventor with 45 years of experience in public works provided Olivier with the ideal opportunity and outlet for his electrification-based entrepreneurism. His invention of a new type of power unit for public works projects is the basis of the Gamotech value proposition.
Most public works projects are very energy intensive. They're often delivered at scale, which means that a reliable power supply is an absolute must to ensure that work can continue uninterrupted to meet deadlines and avoid delays. Accordingly, most public works run on diesel or gas-powered units – these are reliable, but they're also noisy, dirty and detrimental to the environment.
Gamotech's power unit is battery-operated. While such units already exist in the marketplace, Gamotech's units are designed to provide sufficient reliability and duration to sustain a major project around the clock. Not only does this save costs and reduce carbon footprint, it also significantly improves the working environment. On-site personnel are no longer subjected to the added noise and pollution generated by traditional power units.
"To a lot of decision makers, it's a no-brainer. They get to save money and the planet. In addition, in the West, workers are increasingly powerful in their negotiations; they understandably want better working conditions. That's three big boxes ticked all at once," Olivier says.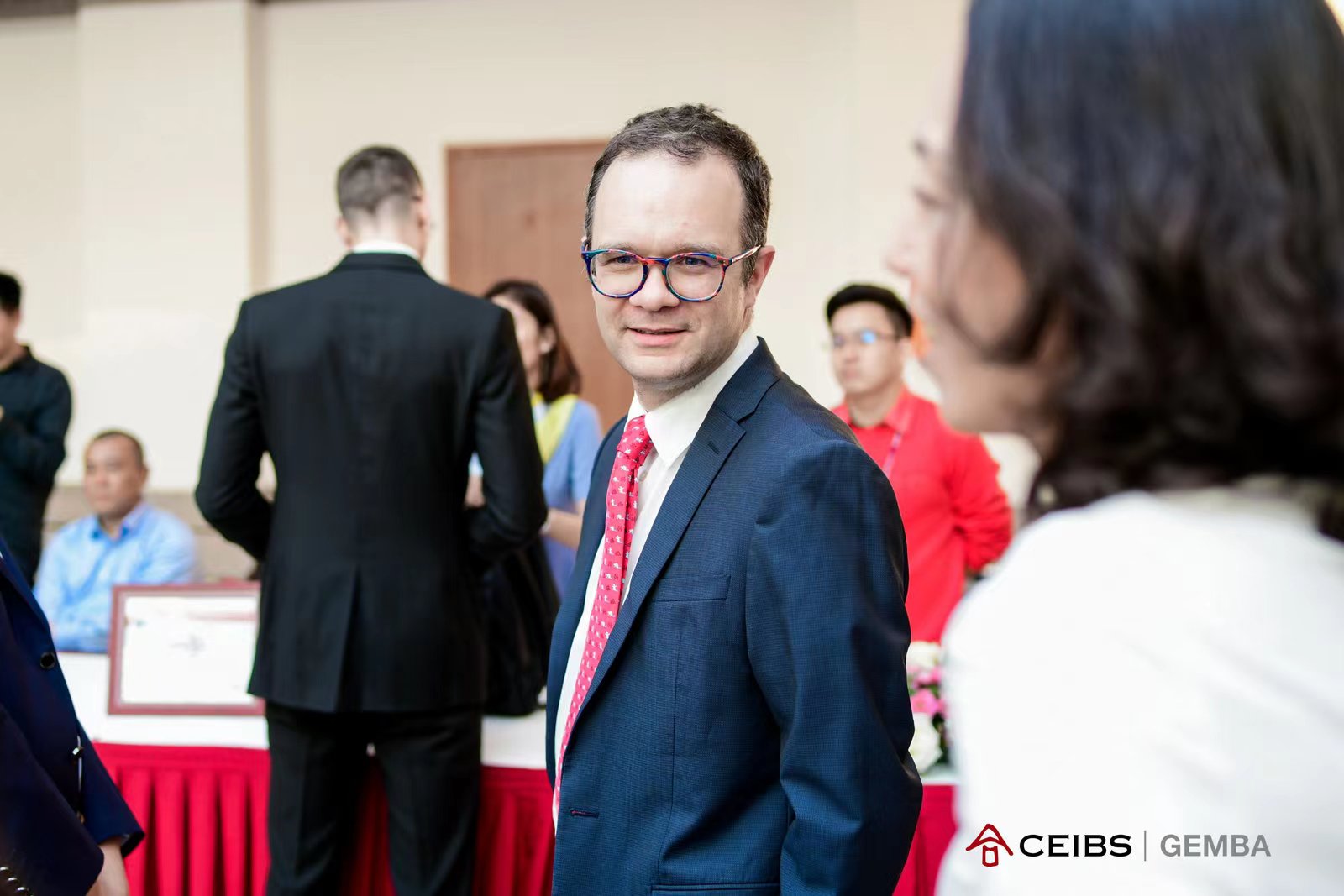 Big plans – Canada, North America, China
Gamotech is headquartered in Montreal, Canada, and Olivier's initial forays into the public works market have focused on potable water networks for municipalities. Although the technology has only recently been commercialised, six Canadian cities are lined up to trial it in their ongoing maintenance work. Most recently, Montreal jumped on the bandwagon as an innovation partner following a successful demo by the Gamotech team.
"Our plan is, first, to expand across Canada to fundamentally prove the technology's value across various sectors. Then we'll head down in the US before foraying into China. It's important for me not to lose my China connection. We know China is very focused on carbon neutrality, and is aware of the rising costs of gas. Therefore, China is a major part of our expansion plans," Olivier explains. "It's not just my years of working in China that gave me the confidence to approach this critical market; my time spent studying at CEIBS is another factor. Thanks to my classmates and professors, I understand the market and business culture better than I could have managed alone."
Olivier has done much of the groundwork needed to make a successful start in China. He has begun to develop relationships with partners for sourcing and prospective sectors to focus on. As Gamotech prepares to attend several major trade shows in Canada and the US, Olivier believes that expansion should be rapid and extensive given the utility of the power unit itself. Ultimately, what may prove trickier than securing partnerships is choosing which sectors and geographic territories are best suited to Gamotech's capabilities as the company grows.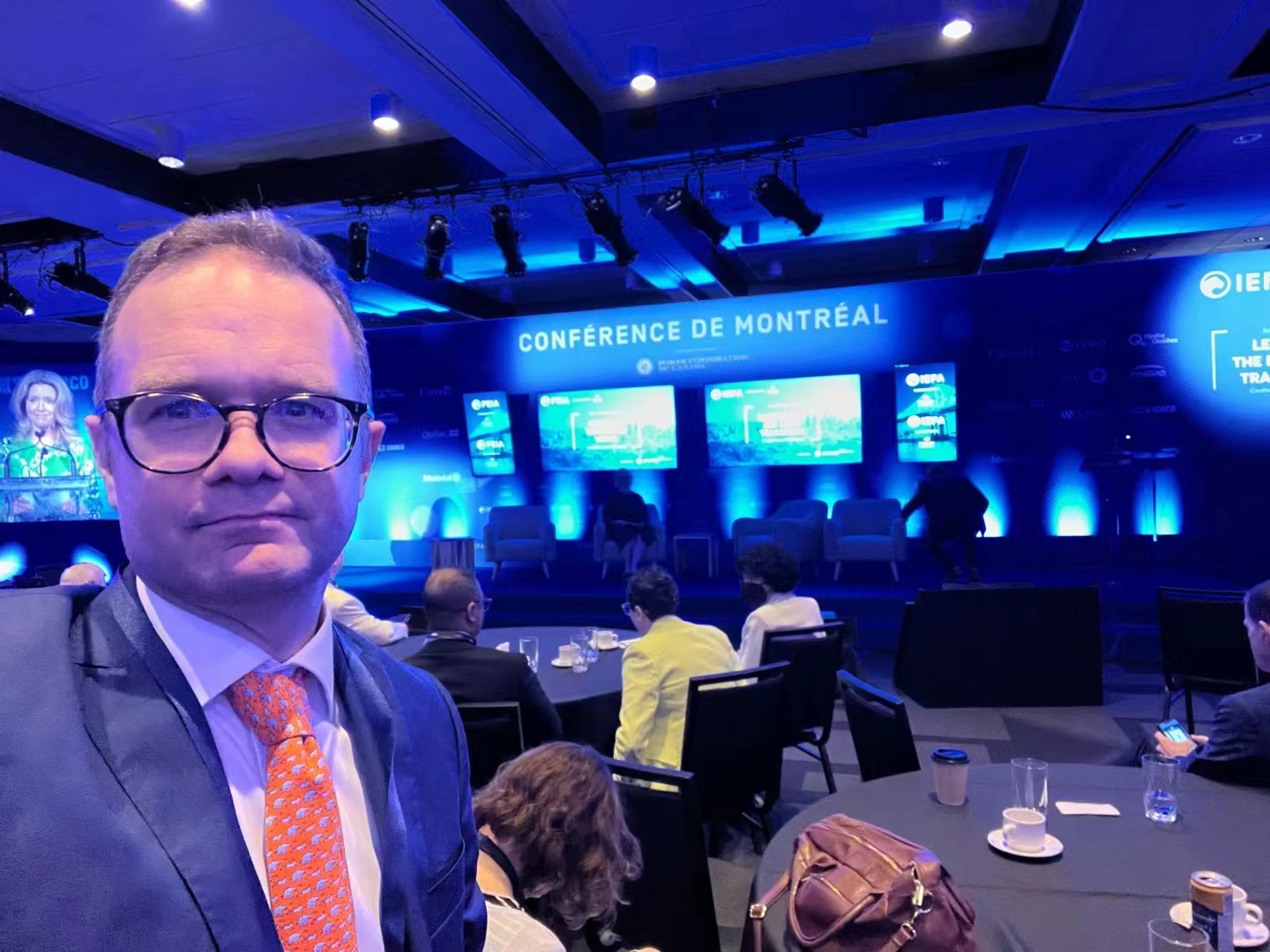 Building the Gamotech team for the next phase of expansion
"When you're building a team, you're selling yourself to them. That was something I learned and explored deeply through GEMBA. If you want to build a company aiming to do good for the world, your employees have to know instinctively that you're serious about that. It's so important to get the culture and the attitude right at the beginning," Olivier says.
Despite being only eight months old, Gamotech is already growing with an established business model, client base, head office and expanding team. Olivier has put many of his GEMBA leadership module experiences to good use by running team-building activities and strategy discussions to bring employees together as a family, cement team spirit and forge a clear, welcoming and empowering employer brand.
As well as turning to his team for inspiration, Olivier has also been in touch with his fellow students and members from CEIBS' alumni network.
"The beauty of a network like this is that it's made up of people from every industry and every part of the world. Equally importantly, everyone is willing to help. I have a friend from my Gobi Leadership Module team who is currently helping us with battery design, while another classmate is advising us on our IPO. You don't know how these things are going to work when you join an EMBA, but for me it happened so naturally. That's what happens when you're studying with amazing people," he says.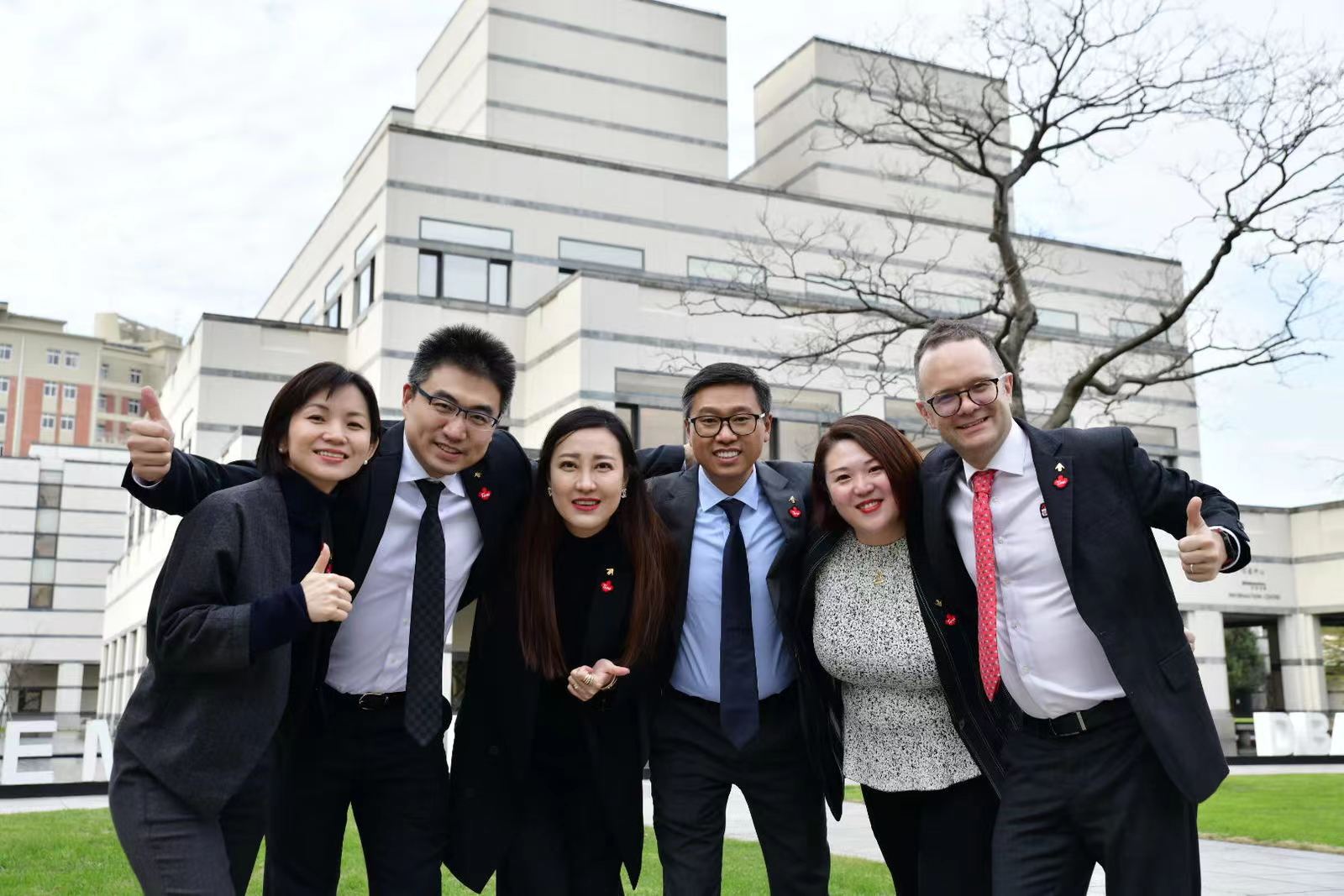 Jump in, and make a difference
As Olivier maps the next move for Gamotech, his final piece of advice for anyone looking to make a drastic career change is to simply jump in. Having developed his entrepreneurial spirit and plans for a new business at CEIBS, Olivier is now at the start of an extremely exciting time in his business venture.
"For me, GEMBA was a great way to build on what I knew, and to connect with people who could help me with what I didn't. You realise very early on how welcoming the environment is, and it gives you the confidence to do whatever you came to do. The more you are able to give, the more you'll receive. If you go with an open mind, and if you build trust, it definitely pays off, not just in business, but in friendship and in life. My advice is not to be afraid to dive into something new. See what is out there, whether it's a new industry or a new country – it's not as far away as you might think."
Writer: Tom Murray   Editor: Effy He and Michael Thede