A foreigner's guide to working at WeChat
Kevin James Shimota landed his dream job after graduating from the CEIBS MBA programme. In his own words, he went from being a lowly supply chain coordinator at Boeing in the US to sitting with the likes of P&G's CEO and Burberry's CTO at the top table at WeChat.
After heading up the platform's global marketing and partnership efforts, the MBA 2016 alum penned a book about his experiences entitled, The First Superapp: Inside China's WeChat and the New Digital Revolution.
MBA Admissions sat down with Kevin to get his views on the next superapp, working alongside the 'father of WeChat' Allen Zhang, and how he had a hand in creating what was possibly the world's largest QR code.
---
MBA Admissions: You turned an MBA campus project at CEIBS into a successful career at one of China's hottest tech players. Tell us what happened.
Kevin: I worked at WeChat for four years, but it all started with CEIBS' annual business plan competition INNOVATEChina. That year the competition was sponsored by WeChat. There was an internal competition to decide which team of MBA students would have the privilege of working with the sponsors to organise the event. My team won, and it quickly became apparent that WeChat was eager to use the competition as a platform to build international relationships. To promote INNOVATEChina, I went on a road trip with them to the US, visited top business schools and encouraged other MBA students to enter the competition and join us in Shanghai for the finals. I guess I did a good job. They liked working with me and soon I was offered a summer internship which eventually turned into a full-time offer.
MBA Admissions: You've written a book! What is a superapp, and why did you decide to write about your experiences at WeChat?
Kevin: The phrase 'superapp' was first coined by Blackberry founder Mike Lazaridis in 2010. He said it would offer 'seamless, integrated, contextualised and efficient' experiences within an app. We all know what happened to Blackberry, but the phrase superapp lives on, and can easily describe the Swiss army knife of apps – WeChat – due to its incredible utility and popularity.
Why did I decide to write about it? Firstly, it's a fantastic story within the wider context of China's rise on the tech stage. Through the lens of being one of the only foreigners at WeChat, I hope the reader will get a sense of not only what happens behind the scenes, but also the myriad of unique use cases that the platform continues to serve – from the humble street market vendor selling chilies in Chongqing to the marketing powerhouse behind the Burj Khalifa in Dubai – but, more on that later.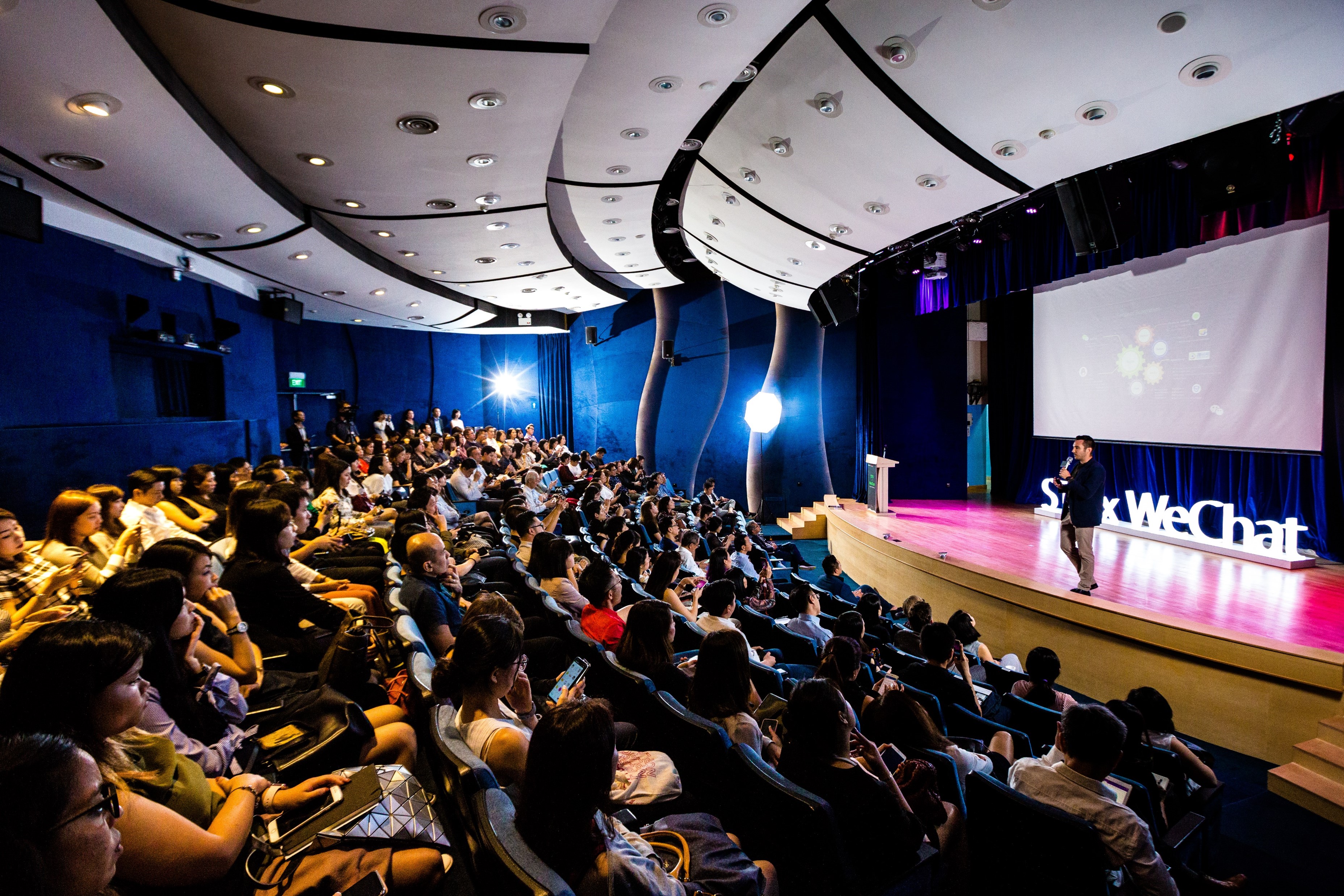 MBA Admissions: In your words, you observed as 'a Westerner and participated as an insider' at WeChat. What advice do you have for internationals performing similar balancing acts in China?
Kevin: As one person with one national identity working in a company with another national identity, there ends up being a little bit of an identity crisis and identity questioning. International talent can often play a 'Switzerland' role. On one hand, they can stay apart from all the office drama and be like an observer that other colleagues can approach for advice and questions. Crucially, however, they can also participate and assist without getting too bogged down in the politics.
I think it's important to embrace the uniqueness you have as an international talent at a Chinese company. I don't think you need to become Chinese, and you also don't need to reject Chinese culture, but rather discover what you think as an individual, and what you think as an individual is right and wrong. A lot of introspection is required, but my advice is to embrace your uniqueness and neutrality. Be honest and open in your communication.
MBA Admissions: If WeChat was the first, which platform are you betting on becoming the world's second superapp? What do they need to do?
Kevin: If we are talking about the first superapp born outside of China, on the surface it looks like Apple or Google are in the driver's seat. They have large ecosystems, they have payments, they have software, and they have great user experience. They are perfectly positioned. However, Apple and Google are already operating systems. A superapp is an app that sits on top of those operating systems. It seems a bit weird for them to have the operating system and then develop an app (which functions like an operating system) to sit on top. In a way, a superapp, if developed by an Apple or Google, could ruin the neutrality of those ecosystem creators and the decentralisation of those platforms. I also don't see the big tech players in the west innovating and creating a superapp. I see them too attached to their current business models of advertising revenues and selling hardware.
Instead, I think the next superapp will be a totally new platform that can start off with the same platform strategy and friendly user experience, anchored around a central service of chat or e-commerce, or organising people's lives, and then slowly adding on more functionality. In short, iterating towards superapp status will be crucial for its success.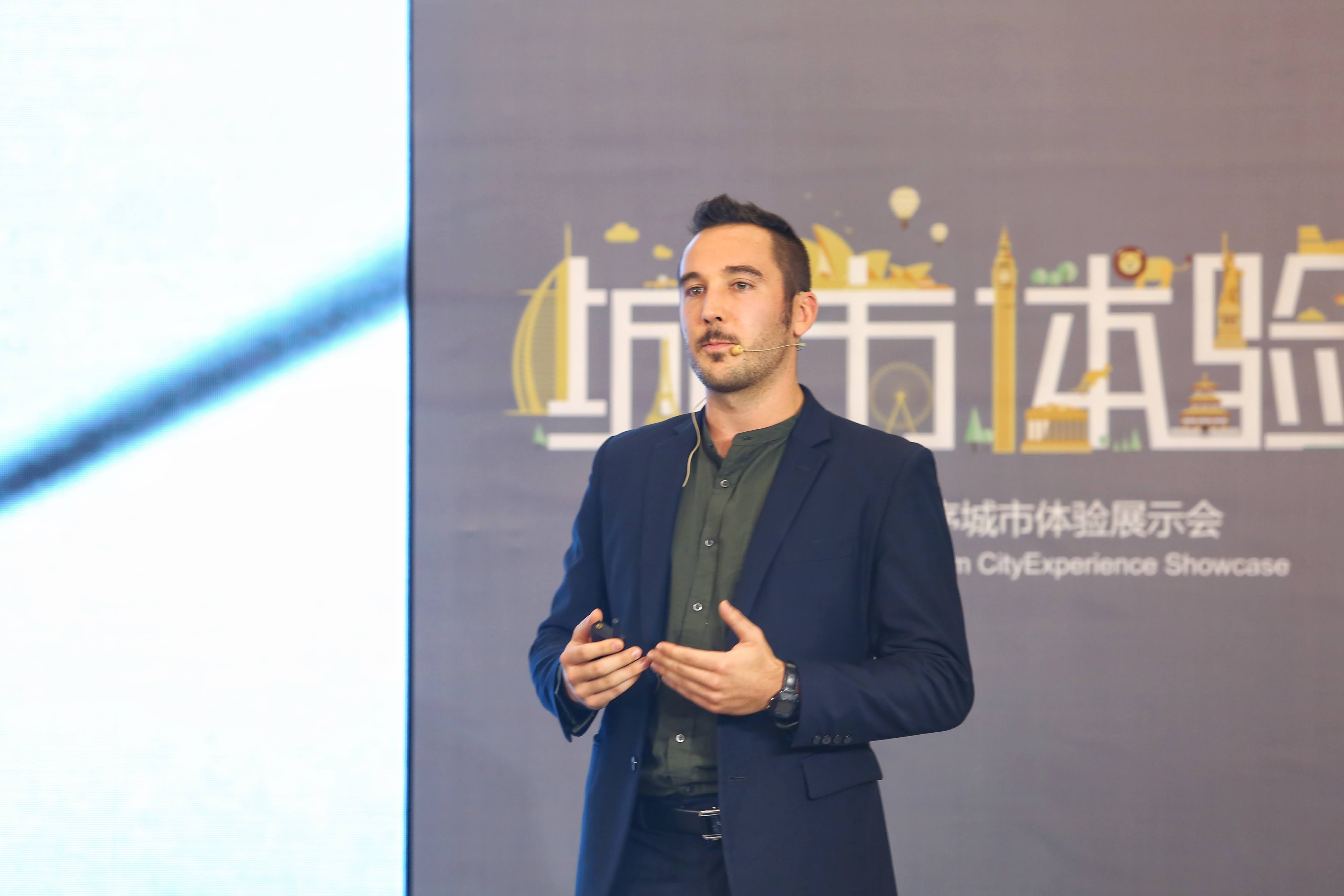 MBA Admissions: Many CEIBS followers will be reading this story on WeChat and are already very familiar with the platform. What has been the response to the book from those 'uninitiated' with China? 
Kevin: The feedback I have had from those who know China has been very positive. It's the first time that all of China tech, the context and the superapp have been explained in one place. For the uninitiated, this book comes as quite a surprise. I recently did an interview with the Wall Street Journal on why the Elon Musks of the world are interested in cultivating their own superapps. In general, those outside of China have heard a lot about the country's tech, but also a lot about the politics. They don't know the facts or the hard numbers, such as China's mobile payments being 100x bigger than that of the United States. They also don't know the emotional stories. The dozens of applications and use cases that a superapp like WeChat can be used for that simply don't exist outside of China.
MBA Admissions: One international collaboration at WeChat led to the projection of one of the world's largest QR codes onto the Burj Khalifa in Dubai. How many scans did it get? What was the result of the campaign?
Kevin: That was a cool project, I can't recall the number of scans, but it's actually one of the many case studies highlighted in the book. Basically, Emaar, the real estate company behind the world's tallest building, recognised that 600,000 Chinese tourists – the largest of any demographic – were visiting the building each year, and the numbers kept climbing. They wanted more engagement and to offer something special for this group, so we came up with the idea of a mini-programme for Chinese visitors. It offered them easy access to purchase tickets for nearby attractions and Mandarin language audio guides. The cherry on top, to launch the mini-programme, was a video displayed on the building's 33,000- square-meter LED screens, closing with possibly the world's largest call to action – a QR code to open the mini-programme.
MBA Admissions: You got to work alongside the father of WeChat Allen Zhang. Can you share any stories about what it was like to work with him?
Kevin: This is the guy that made Foxmail and led QQ Mail at Tencent. I see Allen as a product philosopher. He spends a lot of his time thinking about the philosophy behind a product like WeChat. What is actually good for the user? How is this actually good for people? Instead of focusing on how can we increase the stickiness of the app or create more revenue streams, he is very focused on how people can benefit as much as possible from the app. For example, he's one of the first people I heard wanting to throw away the metrics of user activity and monthly active users (MAU). It's simply a measurement of how much people are using the app instead of how much benefit people are getting from the app. He hasn't done it yet, but if there was someone to write a product management bible, it would be Allen Zhang.
MBA Admissions: Finally, you already had China experience before enrolling in the CEIBS MBA programme. What is the added value of doing a full-time programme for early-mid career professionals?
Kevin: The first question is, do you want to do an MBA for the knowledge? I actually looked at programmes in Chinese, but soon realised that as most of the content is originally in English and translated into Chinese, it would be faster to access the material in its source language – English.
The next important question is, what do you want to do afterwards? For me, I wanted a career in China. So, CEIBS was a no brainer, given the strength of the brand and its alums working across all the major verticals. Now I'm in Sydney, but still working in a role related to China. I continue to leverage the school's name and reputation as I connect with those involved in China-related business all around the world, accessing, for want of a better phrase, a super network.
About CEIBS MBA
The full-time English-language MBA programme is an intensive 12- or 16-month journey combining academic rigor, experiential projects and personal transformation. Designed with the school's motto of 'China Depth, Global Breadth' in mind, students build on business fundamentals before taking deep dives into electives on digital business, finance, entrepreneurship, marketing and more.
Writer: James Kent    Editor: Effy He and Michael Thede